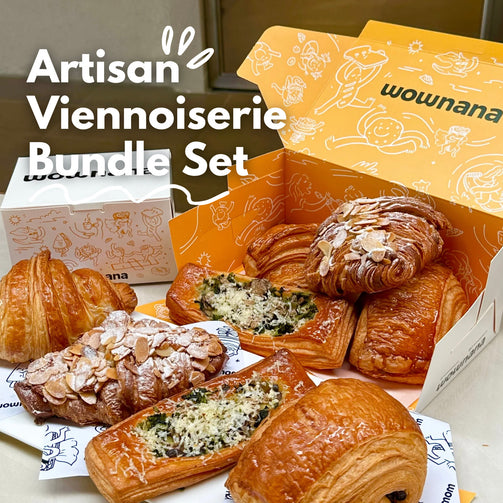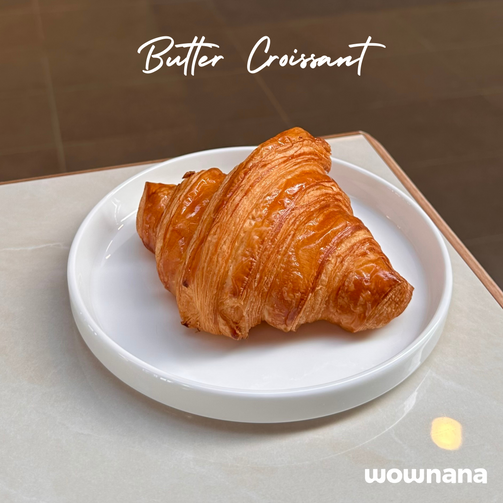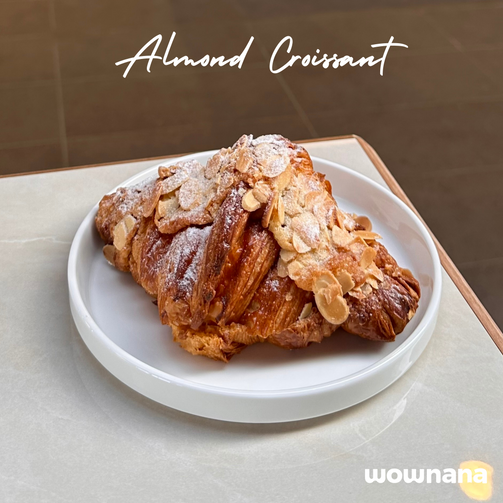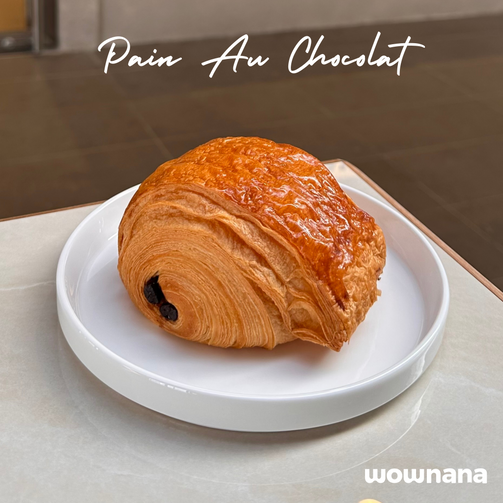 Artisan Viennoiserie Bundle Set
Artisan Viennoiserie Bundle Set
Regular price

RM45.00 MYR

Regular price

Sale price

RM45.00 MYR
Get ready for a delightful journey with the WowNana Artisan Viennoiserie Bundle Set – your gateway to the wonderful world of European baking traditions, all wrapped up in one irresistible package. Imagine treating yourself to the wonderful flakiness of our Butter Croissant, indulging in the luxurious allure of Pain au Chocolat, savoring the delicious mix of flavors in our Cheesy Mushroom Danish, and surrendering to the exquisite charm of our Almond Croissant.
Here's the scoop: every single item in this collection is lovingly made by hand, carefully chosen to give you the absolute best in viennoiserie treats. Each bite is like a little story of dedication, love, and the pursuit of baking perfection. Whether you're starting your day with a grin or looking for comfort after a long one, our Artisan Viennoiserie Bundle Set promises a wonderful blend of tastes and textures that will dance happily on your taste buds, whisking you away to a world of pure joy.
Here's the cherry on top – you can either relish these delightful moments all by yourself or share them with your favorite people. This bundle is our heartfelt tribute to life's greatest pleasures, carefully crafted into each and every pastry. Elevate your mornings, add a touch of magic to your get-togethers, and let your spirits soar with the enchantment of viennoiserie wonders.
Join us in savoring this amazing set – where each and every bite captures the fantastic fusion of tradition and innovation.
Ingredient :
Butter Croissant : Housemade croissant sheet, vegan butter
Almond Croissant : Housemade croissant sheet, vegan butter, almond flakes, almond cream
Cheesy Mushroom Danish : Housemade croissant sheet, vegan butter, mushroom, vegan cheddar cheese, spinach
Pain Au Chocolat : Housemade croissant sheet, vegan butter, vegan chocolate stick 
Serving Size : 
Butter Croissant x1
Almond Croissant x1
Cheesy Mushroom Danish x1 
Pain Au Chocolat x1
Allergens : Wheat, Soy, Nuts
Couldn't load pickup availability