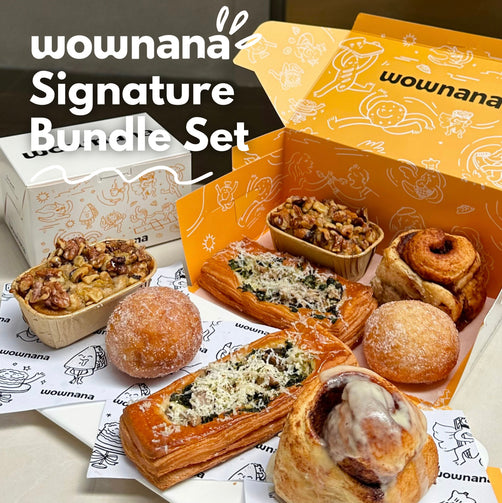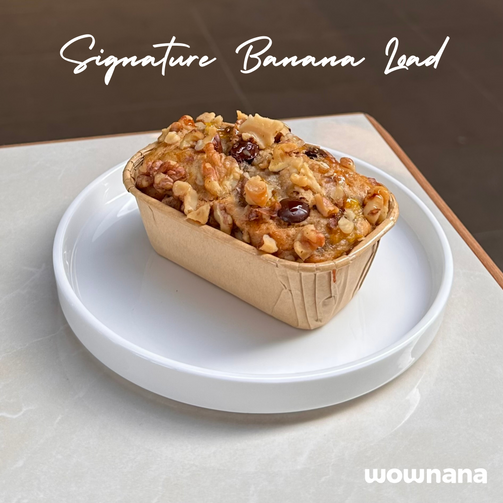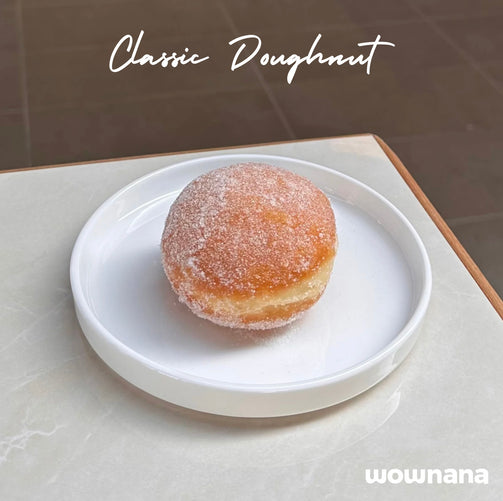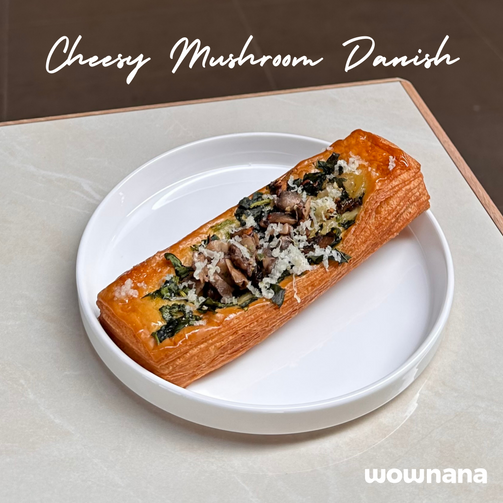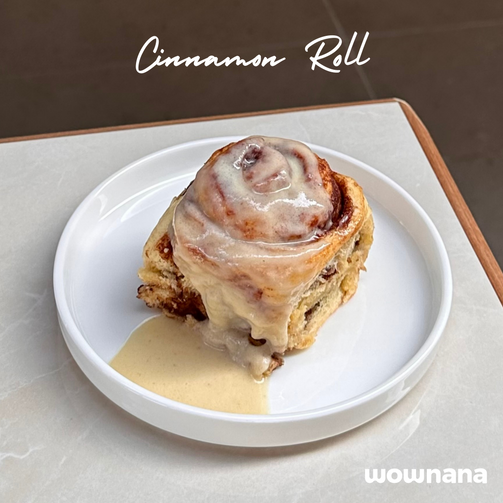 Signature Bundle Set
Signature Bundle Set
Regular price

RM38.00 MYR

Regular price

Sale price

RM38.00 MYR
Introducing our Signature Pastry Bundle Set – a blend of flavors that takes your taste buds to new heights. This bundle set features carefully made pastries that bring together a variety of treats, each created with care, offering a truly indulgent experience.
Inside this set, you'll discover our heartwarming Signature Banana Loaf, baked perfectly with ripe bananas for a comforting and sweet sensation. The moist texture and gentle sweetness evoke feelings of comfort.
Also you can get our freshly fried doughnuts which is golden-brown and incredibly fluffy inside. Each bite feels like a warm hug, inviting you to enjoy the moment and the pure joy of great food. The gentle sweetness is just right, making it a perfect treat any time of day!

Treat your senses to the delight of our Cinnamon Rolls, where layers of soft & fluffy dough infused with our secret cinnamon filling!Perfect for cozy mornings or when you crave a touch of sweetness.
Explore the savory delight of our Cheesy Mushroom Danish, a blend of flaky pastry, rich cheeses, and earthy mushrooms and spinach. It strikes a perfect balance between indulgence and satisfaction and leave you wanting more!
With this bundle set, you're not just getting pastries – you're receiving a box of handcrafted wonders that embody the art of baking. Whether you're treating yourself or sharing these delights with loved ones, each bite celebrates flavor, tradition, and passion.
Elevate your mornings, gatherings, and moments with the symphony of tastes in this remarkable bundle. WowNana invites you to experience the magic of our Signature Pastry Bundle Set – a journey into pastry excellence.
Ingredients 
Signature Banana Loaf : Flour, Yeast, Sugar, Soymilk, Salt, Vegan Butter
Classic Doughnut : Flour, Yeast, Sugar, Soymilk, Salt, Vegan Butter
Cheesy Mushroom Danish : Mushroom, Spinach, Vegan Cheddar Cheese
Cinnamon Rolls with Cream Cheese Frosting : Vegan Cream Cheese, Flour, Yeast, Sugar, Soymilk, Salt, Vegan Butter
Serving Size :
Mini Banana Loaf x1 
Classic Doughnut x1
Cheesy Mushroom Danish x1
Cinnamon Rolls with cream cheese frosting x1
Allergens : Wheat, Soy, Nuts
Couldn't load pickup availability